Scholarship Examination 1910
These 1910 examination papers were found at Worcester Record Office amongst papers relating to Badsey School. They are in Arithmetic (2 papers), English, Geography and History, and Nature Knowledge and Geography. The school entered a few of its most gifted students aged about 11. Very few scholarships were given and no one at Badsey School succeeded in 1910. Those who passed gained free secondary education.
The Roll of Honour, which is still on the wall of the Hall at Badsey First School, lists the names of pupils who gained Worcestershire County Council Scholarships. The first name on the list was L F Hill in 1909, followed by W B Field and F B Hancox in 1911. By checking with the School Admissions Register, we can see that L F Hill was Lucy Florence Hill, born 16 July 1897, the daughter of Frederick Hill. W B Field was William Bertram Field, born 12 April 1899, the son of George Field of Aldington; F B Hancox was Frances Betty Hancox, born 5 May 1899, the daughter of William Hancox of Mill Lane, Badsey. None of the children had been born in Badsey or Aldington, but had moved to the village in the early years of the 20th century which was a time of great expansion.
You are invited to try the questions yourself. How well would you have done?
---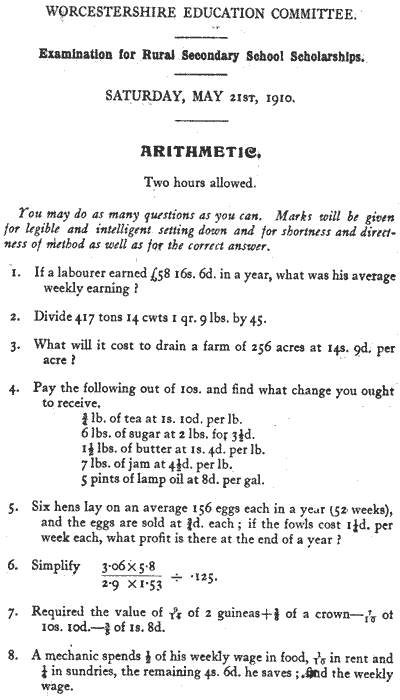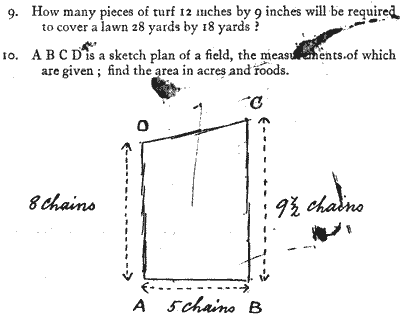 ---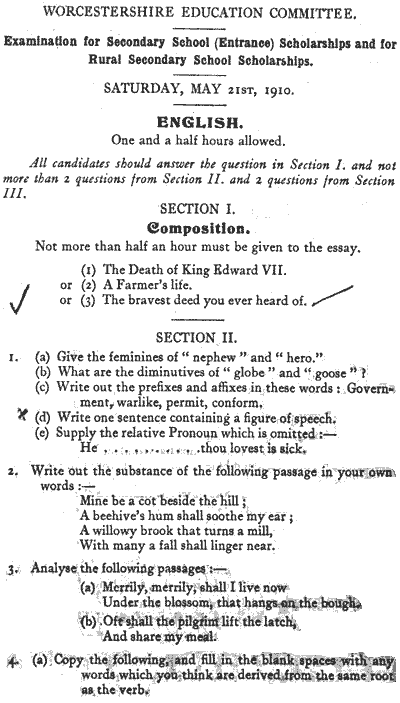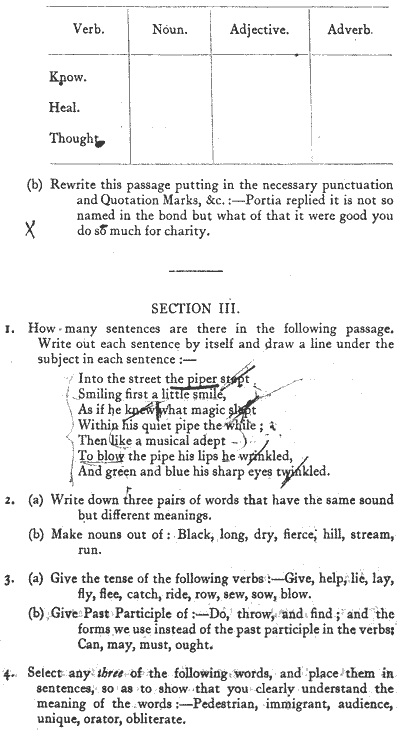 ---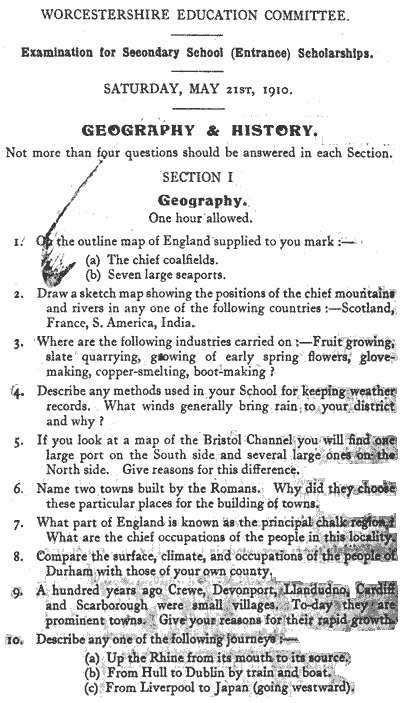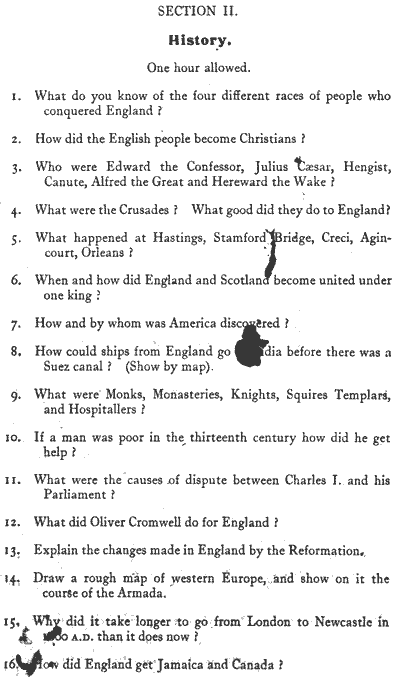 ---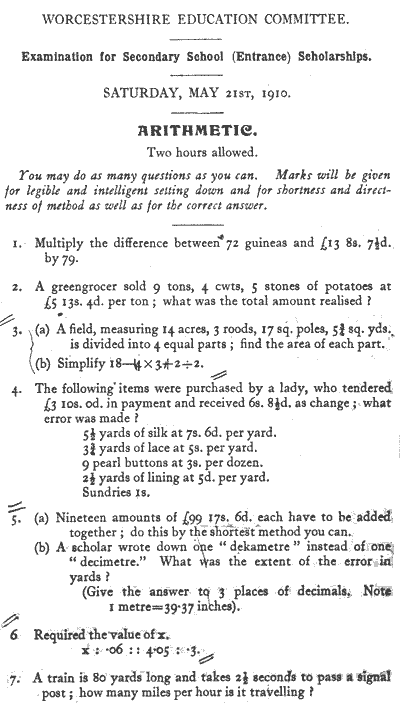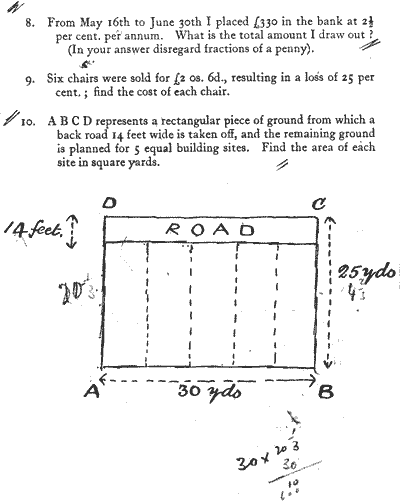 ---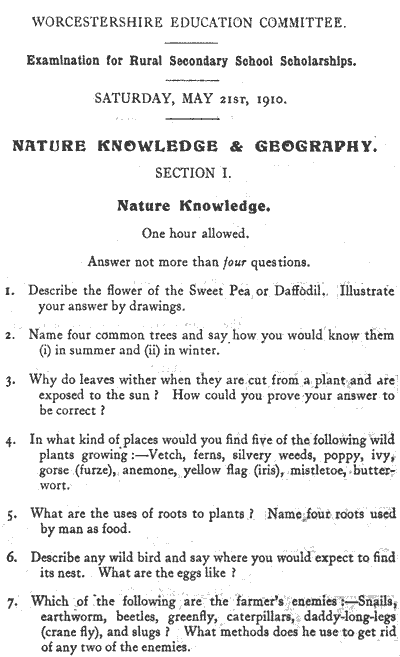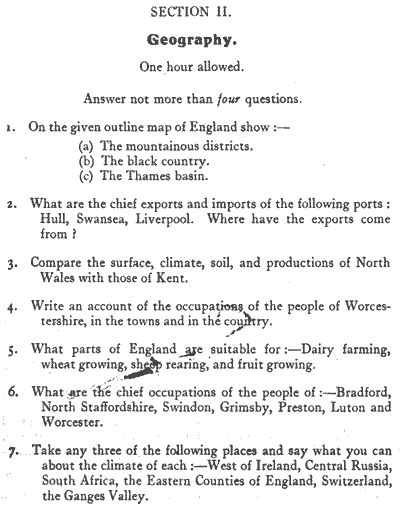 ---